Heyoya – Site Comments You Speak
Hello Internet World, this evening I am going to give you something new "What is Heyoya?" now this has only been out for around seven months so it is new for most people have never heard of it and I am going to give you a rundown on what it is.
---
Website Comments
Website comments or page/post comments are important to a website owner because they boast the engagement with people who come to your website via the internet.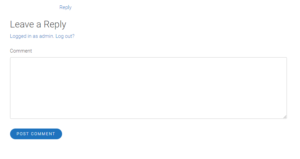 When the search engines see that you are receiving comments about your content on your website this is a good thing and helps your ranking.
Now some of you might not know what ranking is, that is where your website sits on the search engine in terms of what page and what position and as a website owner you want to be on page one in the first position for people to click on your site.
That is the most ideal place to be for traffic and to reach as many people as you possibly can letting them see what you may have spent not just hours, days, weeks, month, but years creating.
The ideal solution to receiving as many comments from people on your content is making sure that you provide a website that is not only easy to navigate but provides people with the solution to problems or questions they are looking for.
The ultimate goal is to have them engage in a conversation about whether you are being of service to them providing what they needed when they visited and encouraging them to leave you a comment.
These comments can be in the form of a question which is even better making it possible for you to engage in a conversation with the visitor that hit your website.
Engagement in the search engines eyes is time spent on a website, therefore, helps rank for the person's website you visit. The longer you spend on a site the better and all website owners are looking for ways to keep you engaged.
---
Along Comes Heyoya
With the advancement of technology today it is so much easier to speak and let the machine do the typing than it is for you to actually sit and type out a comment or message.
What Heyoya is trying to do is create the ultimate easy way for you to ask a question or leave a comment on a website without having to actually type this into the comment box at the bottom of the website page.
According to Heyoya, this is so old-fashioned it needs to go, after all, to send a text message now all you need to do is talk into the telephone as if you were actually talking to a person live.
Why not make things this easy for you if you are using a mobile device and viewing a website, making it possible for you to ask a question or leave a suggestion or comment for the person of the website to be able to respond in due time.
Could this catch on? I was checking this out and the only thing that I found was when I loaded it onto my website the comment box loads at the top of the website not the bottom of the page/post.
This covers everything above the fold for the website and I find this most annoying in how does the person even know they have reached the website they have searched for?
---
Heyoya Free and Paid Subscriptions
HEYOYA'S KEY BENEFITS
Increase User Retention
High-Quality Content
Reduce Spam
24/7 Support
Better Credibility
Easy to Use Dashboard
Share and Engage
Heyoya on mobile
Language Support
Reading these over they are all very nice benefits for your website that is for sure, but what else can they offer?
With the FREE Subscription you get:
Rich media including voice, video, images and more.
Comments plugin on your site Easy to install and easy to use.
Customization tools Keep everything on a brand.
Custom notifications Send custom notifications to your readers every month.
Basic analytic Learn more about your users.
Moderation tools Flag, delete and monitor reader comments.
SEO optimization Drive traffic to your website.
Language support Heyoya supports over 20 different languages.
Mobile friendly You and your readers can comment and communicate on the go.
Unlimited comments Don't worry about hitting a monthly limit; your readers can comment as much as they like.
Social media login Readers can log in and post comments through their Facebook, LinkedIn and Google+ accounts.
With the Paid Subscription which is $8.00 per month or yearly discounted to $7.00 per month = $84.00 year
Extend recording time to 1 minute Voice recording length can be set to a maximum of either 30 seconds or 1 minute.
Customized comment approvals Select different configurations for different users and media.
Instant comment notifications Stay on top of your site comments.
Advanced flagging options Choose exactly how comments are flagged.
Export verified emails to marketing delivery platforms Grow the conversation beyond your website.
Advanced share settings Share content across platforms at the click of a button.
Premium custom notifications Send custom notifications to your readers twice a week.
Download comments All comments are stored on our servers so you can download and use them whenever you want.
Priority support Whatever you need, whenever you need it, we are here for you!
---
In Closing
I am not sure to whether this is something that is going to gain popularity in the near future, but if technology keeps going my guess is this will be the next big thing for any website owner upping the ultimate visitor experience for them.
The only real drawback found is the size and placement of Heyoya taking up the entire space on the fold of the website this just does not make sense for it to be placed there.
People do not usually ask questions or leave comments prior to reading the content on a website, after all, they are looking for the information and finding a comment box at the top of the page is not a good indication that they are going to stick around and read what is on the page.
These are only my opinions, how do you feel about the new Heyoya?
Do you think the idea of placing a comment box at the top of the page is a good idea?
How do you feel about people leaving you voice questions and comments on your website?
Very interested in hearing your answers to these questions along with any comments, suggestions, or questions you have for me here at Work from Home – Legitimate Business Opportunities.
Interested in starting your own online business you can get started for FREE right now just click the banner below and you will be taken to your "Create Your FREE Account Now" page no credit card is required!

Thank you for stopping by today looking forward to seeing you again soon,
Best wishes to your success,
Susan