What Is A SFI Affiliate?
I have found that you are not the only person to ask "What is an SFI Affiliate?", as a matter of fact, each month there are at least 75 people searching to find an answer to that exact question.
In order to answer that question, I am going to need to ask you to take your time to read through my complete article for you to understand the SFI (Strong Future International) Affiliate Program.
Any of you who would think that SFI is a scam could not be farther away from the truth, this company has been around for over 20 years.
SFI (Strong Future International) a division of Carson Services, Inc., with its headquarters at 620 North 48th, Suite 104, Lincoln, Nebraska USA, Telephone (402) 434-8480, email address www.carsonsi.com.
Founded in 1985, by Gerald G. Carson, Gerald started out in communications (publishing and marketing) and enhancement network services.
In 1998, he launched SFI (Strong Future International) which has grown with hundreds of thousands of SFI affiliates in over 200 countries around the world.
The IAHBE (International Association of Home Business Entrepreneurs) and Veriuni, a product line consisting of nutritional, cleaning, pet care, telecommunication products, personal care, and much more is exclusively marketed by SFI.
---
How to Become an Affiliate?
Joining SFI as an affiliate is FREE and easy, all you are required to do is sign up at the link below that I will leave for you should you be interested.
I live on a fixed income so when a program is offered for FREE this gets my attention. But not all FREE programs are created equal nor are all of them legitimate so use caution and research each of them thoroughly.
Helping others is my main goal here at Work from Home reporting all the research that I find for products and services. Many products and services I purchase or join so that my research is first-hand.
Although you can join SFI for 100% FREE this does not mean that you are going to start earning money immediately, OH NO! After you join there is work to be done just as if you applied for a JOB, but on your own schedule.
I do believe that many people think that affiliate marketing comes with no work involved and that is not true what-so-ever. If it were I would not be writing this article right now, would I?
After you have become a FREE SFI affiliate member your next step is to check out everything on the SFI website so you are able to earn from the affiliate program.
That was the whole idea when you joined, right? I suggest to anyone who wants to start their own business working from home is never to quit their JOB until they have money coming in that replaces or exceeds their current income.
"Shiny Objects" that cost you money without knowing exactly what is expected from you are the scams that you must avoid, never pay out-of-pocket prior to knowing what you are going to be doing.
---
How Does SFI Work?
I now have my FREE SFI account what should I do next? After familiarizing myself with their website it is time to learn what I am going to need to do in order to earn commissions from the affiliate program.
There is more than one way for a FREE member to enable themselves to earn commissions from the affiliate program, the first is earning Versa Points by completing tasks on the website.
Each month you need to maintain at least 1500 VP to qualify for earning commissions from your down line. SFI is set up as an MLM your goal is attaining different levels in the commission structure.
Executive Affiliate (EA) is reached once you have earned the 1500 VP, after that you can increase your VP to move your rank up the levels and by sponsoring the lower levels in your down lines.
After you join SFI you will receive your own individual affiliate link to promote your SFI business. An SFI website with products you can promote (Triple Clicks) earn Rewardicals plus play games on Eager Zebra and bid at auctions on Astro.
Considering all the ways you can receive VP completing tasks on SFI there is no real reason unless you want to have to pay for your upgrade to EA (Executive Affiliate) this runs $19.99 per month.
---
Compensation Plan at SFI
As I stated previously SFI's compensation plan is MLM based you will earn according to rank and rank level.
You can learn more about the Compensation Plan and what you will Earn, by visiting the Compensation Plan menu inside SFI Members Area.
What you need to know is that SFI is a Real Business and a Real Opportunity for you. Remember that hundreds of thousands are making money with SFI every month and that SFI has proven it works during the past 20 years.
Levels at SFI are rewarded by earning the VP each month you must maintain the 1500 VP in order to share in the Executive Pool Profit Sharing.
Next, you work on Bronze Team Leader 3000 VP, Silver Team Leader 4000 VP, Gold Team Leader 5000 VP, and Platinum Team Leader 6000 VP, and finally Diamond Team Leader at 7400 VP.
There are many ways to earn the VP required to reach each of these levels so you do not need to worry about not being able to reach any of them. It is all going to depend on the amount of time you are willing to invest in promoting.
Another thing to remember is you do earn VP on your referrals when they promote and sell products from Triple Clicks. Rewardicals are awarded for plenty of tasks you can do on the platform.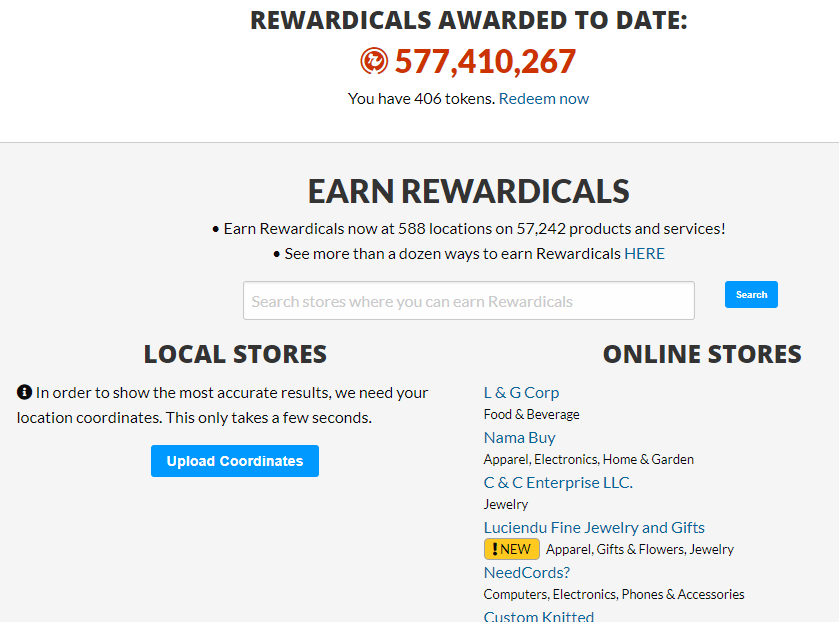 Using your Rewardicals you can purchase from the many places listed on the platform through Triple Clicks which is awesome because you earn commissions on your own purchases as well.
---
In Conclusion
Considering I have experienced first-hand the benefits of being a member of SFI as an affiliate I can recommend this company to you if you are looking for a way to work from home and earn a full-time living eventually.
SFI is not a get-rich-quick scam, nor do they claim to be. Any online business you wish to get involved with takes time and work on your part, there is no magic button you can push to have money raining into your bank account.
Interested in joining SFI as an affiliate just click the button below and fill in the form, it is 100% FREE to Join!

Considering I am into affiliate marketing and running my own online businesses, if you are interested in starting your own online business please leave your contact information below in the space provided along with a comment.
Hearing from all my readers is appreciated in the way of comments, suggestions, or questions please leave them in the space provided below. I usually answer within 24 hours.
Thank you for taking the time to read my article today, bookmark the website for future articles that might interest you.
Best wishes,
Susan