Swagbucks Are They For Real?
Being I started with a survey site you can join to make a few extra dollars online; I thought maybe I would cover all these first in my reviews and then work on the other products which offer you ways to make money online.
---
Signing up for Swagbucks is easy all you have to do is enter your email address and password (twice to confirm) and you are in:

The next screen you will see is:
Your next gift card is just a few clicks away!
Please check your email to verify your account and get started.
Add the SwagButton
Never miss a chance to win
Earn 50 SB
Add the SwagButton
Take this survey
Earn 5 SB in 3 Minutes
Take this survey
Get $10 – Try Hulu Today
Spend $6 to get $10 cash back.  Our best money making offer!
1,000 SB 2 minutes
Get $10 – Try Hulu Today
Watch These Videos & Earn Big
Earn points for watching great content
5 SB 30 Seconds
Watch These Videos & Earn Big
Get FREE Tablespoon Emails
Easy sign up + access to free samples
40 SB 30 seconds
Get FREE Tablespoon Emails
Activate a $10 Shop Bonus
Earn big when you shop online
Earn 1,000 SB in bonuses
View all rewards.  Explore on my own.  Take me to the homepage
Going to the homepage will give you more options: taking surveys will earn you a different amount of Swagbucks so depending on the amount of time you are willing to spend here then you can earn a few dollars.
---
Ways to Earn & Rewards
Coupons & Cash Back
Watch Videos
Answer Surveys
Discover Deals
Buy Gift Cards
Rewards
PayPal Cash
Amazon Gift Cards
Walmart Gift Cards
All Gift Cards
---
You Just Need To Register

When you sign up there is a $10.00 bonus for registering plus you will get an email something like the following:
"Thanks again for joining Swagbucks. Whether you're interested in answering surveys, watching videos, or cash back shopping, our goal is the same: to put cash back in your wallet.
So, let's get started with 2 awesome ways that will do just that and put $45 right back in your wallet!
Hulu
Try 1 month of Hulu for $7.99 and get $10.
Dollar Shave Club
Start today, earn up to $35."
---
My Opinion
Swagbucks is a decent way to make some extra cash and save you some, but for a full-time income not so much you can get carried away and spend plenty of time in their platform looking around and trying to qualify for surveys.
Shopping with them is easy also but everywhere on the internet now days is easy to shop. They do offer some nice discounts to places for things that if this is what you are in need of then I say go save some money.
Surveys take different times to complete and are usually very simple to do; because of times, they pay you accordingly with Swagbucks.
You can refer a friend and earn $3.00 per person doing this, but your friend must sign up for you to receive credit.
---
Pay Out Information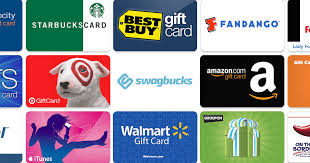 You can cash out with 2500 Swagbucks to PayPal upon verification of your PayPal account. Or you can turn your Swagbucks in for gift cards at different locations but the most common are Amazon and Wal-Mart.
They do have prepaid Visa and other smaller merchants if you have them in your area this can work well for you.
Swagbucks do not seem to be worth a very high amount when I am looking through the gift cards and PayPal you need at least 1000 Swagbucks to get a $10.00 gift card.
When your only getting most of the time 2 to 50 Swagbucks per survey this is going to take some time to reach an amount that is required to cash in for the money or gift cards.
And if you do not qualify then this is more time wasted that is how I see it.
---
Conclusion
Swagbucks is not a scam for sure, but can you seriously make a full-time income with them NO!
I think their payout system is nicely laid out and if you have plenty of time doing nothing then this could be a platform for you; also if you like shopping online with the discounts they offer then you can save yourself some bucks.
Hope you enjoyed my thoughts on Swagbucks today, please return in the future for more platforms and survey sites that I will be giving my opinion on.
You can check out my review of Inbox Dollars another survey website right here on my website.
For those of you who are looking for a way to make some serious cash online then I suggest you take the invitation I am extending to you right now and click the button below and get your FREE Starter Membership right now!

There is nothing like hearing from my readers and I do respond to all the comments, suggestions, or questions that you have within 24 hours so please feel free to leave them in the space provided below.
Thank you for visiting today please refer your friends so they can also check out which survey platforms to join or which ones are just a waste of their time, know of anyone who is looking for a serious way to make money online?
Then by all means this invitation extends to anyone who is interested room for all!
Best wishes to your success in life,
Susan