How Does "Medium" Work?
Prior to looking at how "Medium" works, maybe we should investigate what "Medium" is all about.
Searching for a way to find "Free" or what is known as organic traffic for websites I came across a website called "Medium" where you can share content on their website.
This sounds really great for a beginner starting out online with a business to be able to share content on a website that can reach millions of readers daily.
Evan Williams is the founder of Medium back in 2012, he also started Blogger and Twitter. Blogger was acquired by Google which was one of the original blogging services. Medium has raised over $130 million in 5 years.
---
Create An Account With "Medium"
Creating an account is simple you can use either Google or Facebook to create your account and it is Free. After you have completed this step then you are taken to a page to select the topics that interest you.
They request you select as many as you want but you need to start with at least three of the topics. (Picture below)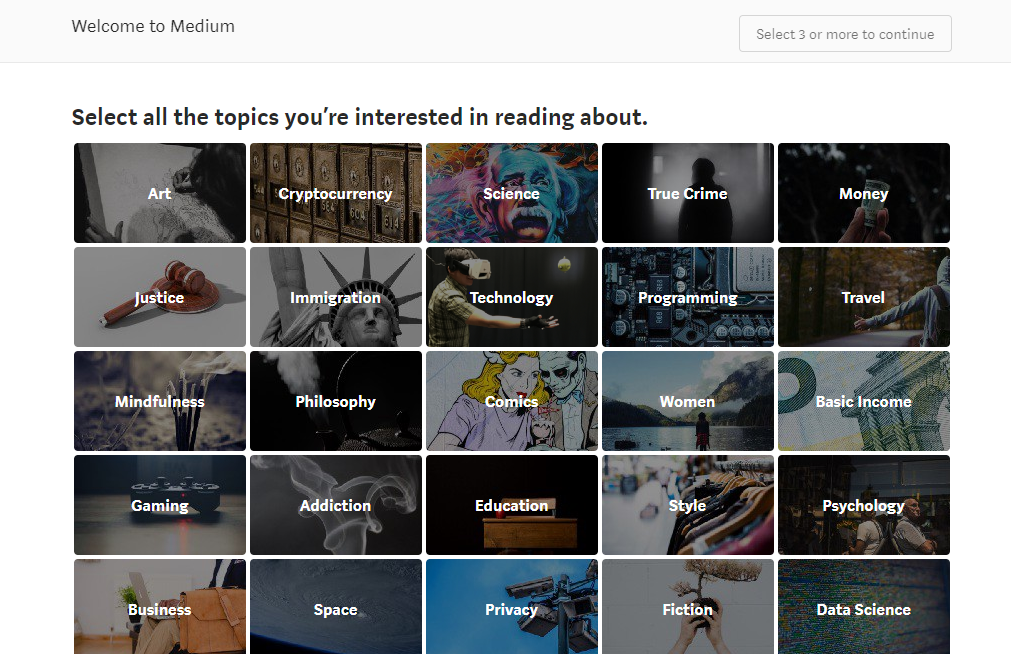 Selecting your topics will then give you a narrowed down list of content to pick from for the day to read what is available. Now bad so far I have some nice reading material in topics that I am interested in.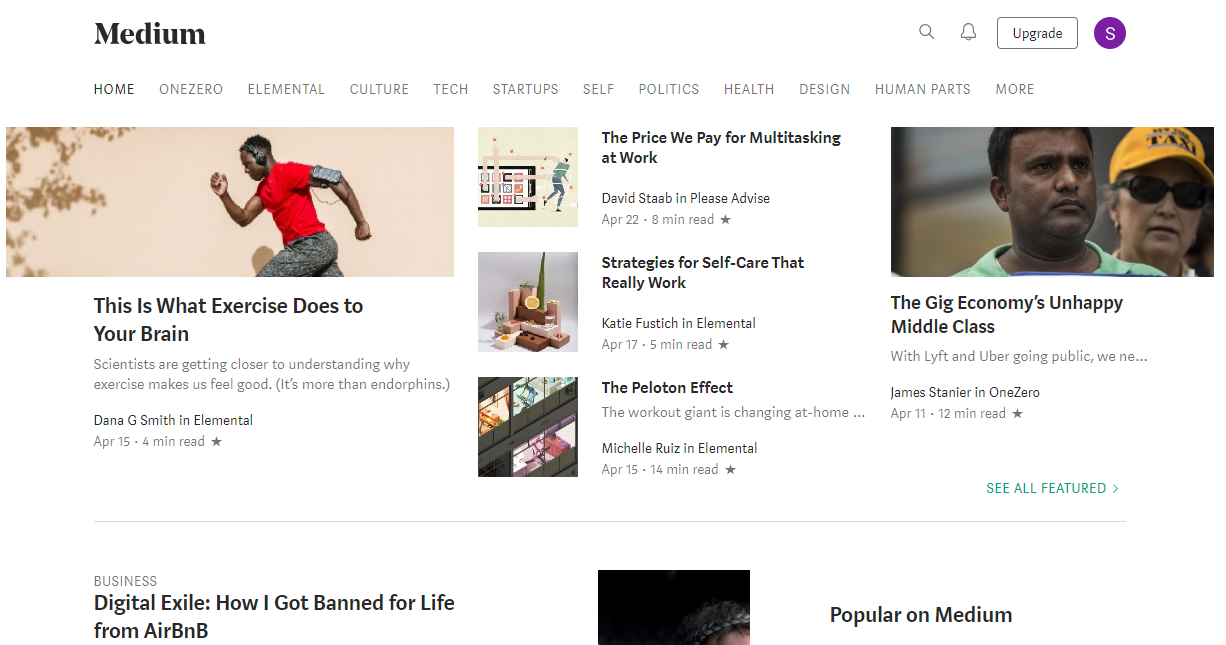 Take a look at the menu at the top of the screen, the reason I started even looking into the website in the first place they have a Heading for Startups. This heading intrigued me so I clicked on it and found these articles: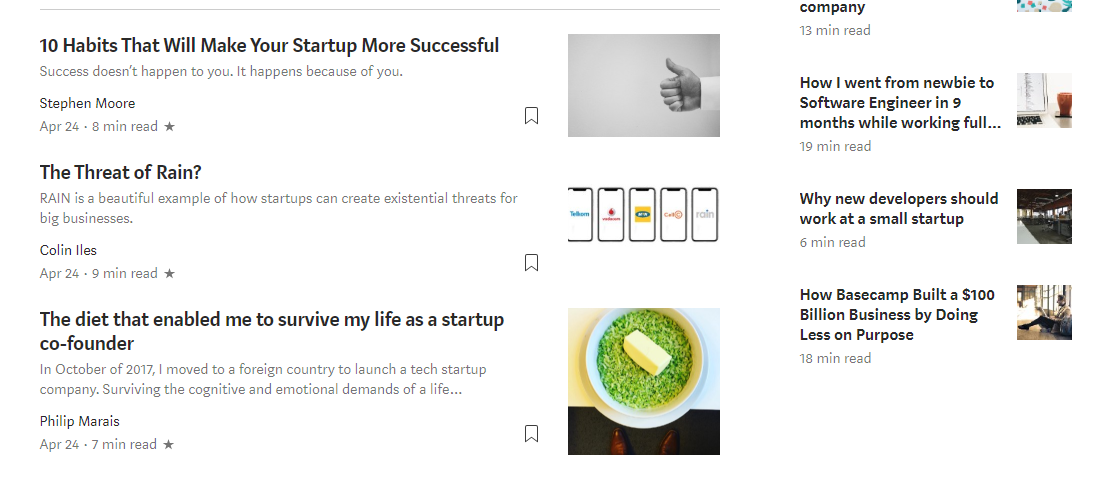 Not bad you can write content for this website for FREE sharing your stories with the world using their easy-to-use editor and gain followers. Considering your content is not only shared with them but millions of other readers who follow that topic.
Whether you currently have 10 or 10,000 visitors to your website, growth is essential for your business! Medium is an online publishing platform with over 60 million daily active users, picking up a few more visitors to your website never hurts.

---
Using Medium For Your Business
When you set up an actual account to publish on Medium you need to follow certain practices in order to take full advantage of the platform to drive traffic to your website.
Use Your Business Name. – Use your domain name to your website, not a personal one.
Add a Link to Your Profile. – Adding a link to your about me page on your website for readers sending them to your site.
Publish Quality Content. – Medium is like Google high-quality content gets you noticed bounce rate applies.
Build Your Network. – Following others' means, they at times will follow you back especially in your niche.
Attract Email Leads. – Sending readers to your website gives you the chance of them opting into your email.
Drive Engagement Up for Content on Other Channels. – Using videos and keeping engagement up on your content helps.
Ask People to Share and Recommend – and Follow. – Always ask some forget even include another article for them 🙂
Publish Regularly. – Just like posting to your website you need a schedule for Medium more is better authority counts.
Examine Your Stats. – Monitor your stats inside Medium then you know when to post and have an idea what works.
Use Tags to Maximize Your Reach. – You can add 3 tags to your content use these to help people find your content.
Customize the Title and Subtitle. – This is similar to the Meta Description make it pop!
Cross-link Between Content. – Link to any content relevant on your website, Social Media, and Medium are always useful.
Import Content for Re-purposing. – Although you can import content you will need to adjust it prior to publication.
Use Publications. – These are referred to as "Collections" on Medium essentially it is your own blog post on the platform.
Take Advantage of RSS Feed. – Sorry, but I do not do anything with RSS Feed at this time for those of you that do use it.
Honestly, this platform would be ideal for small startup businesses' online, bloggers, and content sites to start growing an audience for their websites.
"Medium" is a great place for long-form, educational and intellectual content, so if your blog or website fits into those niches, Medium is certainly a platform to consider.
With a "Collection" on Medium this means you would basically have your own blog on the platform to bring in more visitors to not just your blog on Medium, but your own website. Capturing more of an audience and authority with Google.
Using the stats provided by Medium for your content will help you decide what adjustments need to be made with content providing you with a valuable tool.
This tool is basically akin to what Google Analytic provides showing you the people who view your articles, read your articles, and recommend your article to others'.
Knowing your stats for the number of reads and recommendations for an article will help you adjust other content bringing even more traffic to your "Collection".
---
Can You Earn Money With Medium?
The answer to this would be "YES" but in order for this to happen, you will need to upgrade your subscription with Medium. A portion of the subscription is used to pay the author of the article when they receive a clap.
In other words, the more claps an article receives the more money you can earn for it. There is a drawback to this, however, if you have a "Collection" on Medium these are not payable under the guidelines only single articles.
Upgrading is called the "Partner Program" to enroll for this the cost is $5.00 per month or you can get a discount by enrolling for a whole year at $50.00.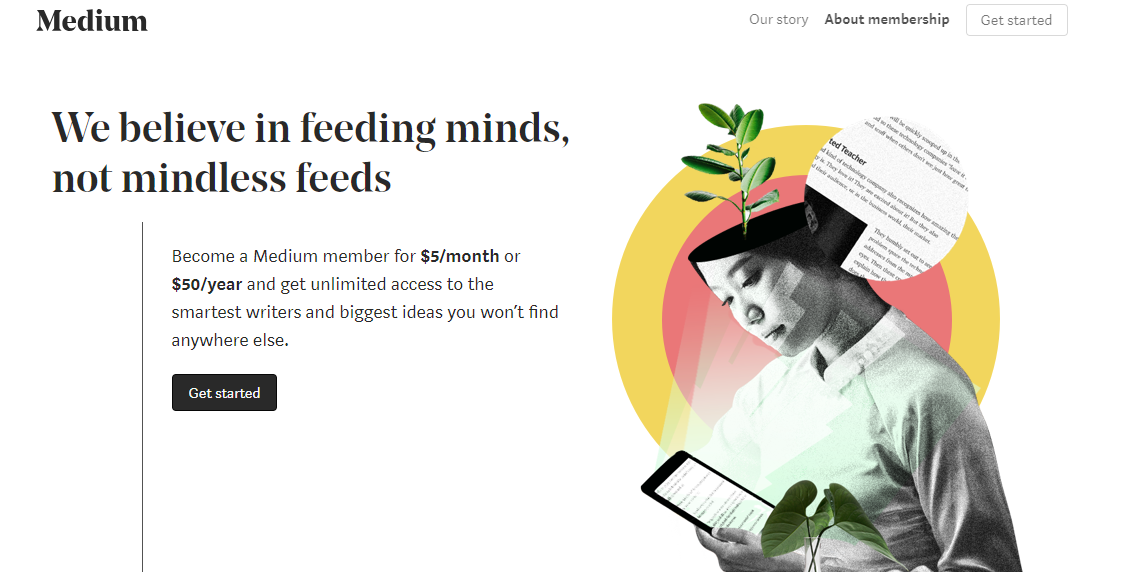 ---
Enrolling in the Medium Partner Program
Joining the Medium Partner Program is easy, all you need to do is to link your Medium account with your bank account or debit card via Stripe. You can find more information below by clicking the links.
Note: See this page to check if Stripe is available in your country.
Go to medium.com/creators and click Join the Partner Program at the bottom of the page.
Read and accept the Partner Program Terms.
Connect your bank account or debit card with your Medium account by choosing the option relevant to you from the list and then click Set up payments on Stripe.
Fill out all the information required by Stripe to create your Stripe account. You must use your legal name, and not anonymized or pen names. To learn more about choosing the right type of Stripe account to fit your needs and setting up payments, you can see this article.
Finish creating your Stripe account.
You must enroll in the Partner Program prior to publishing any content to get paid for it. In order to be eligible for payment learn how by reading this article.
Personally, I am not sure if publishing content for payment is worth the time to go through all this, processing of payments with Stripe seems expensive not sure who covers these costs.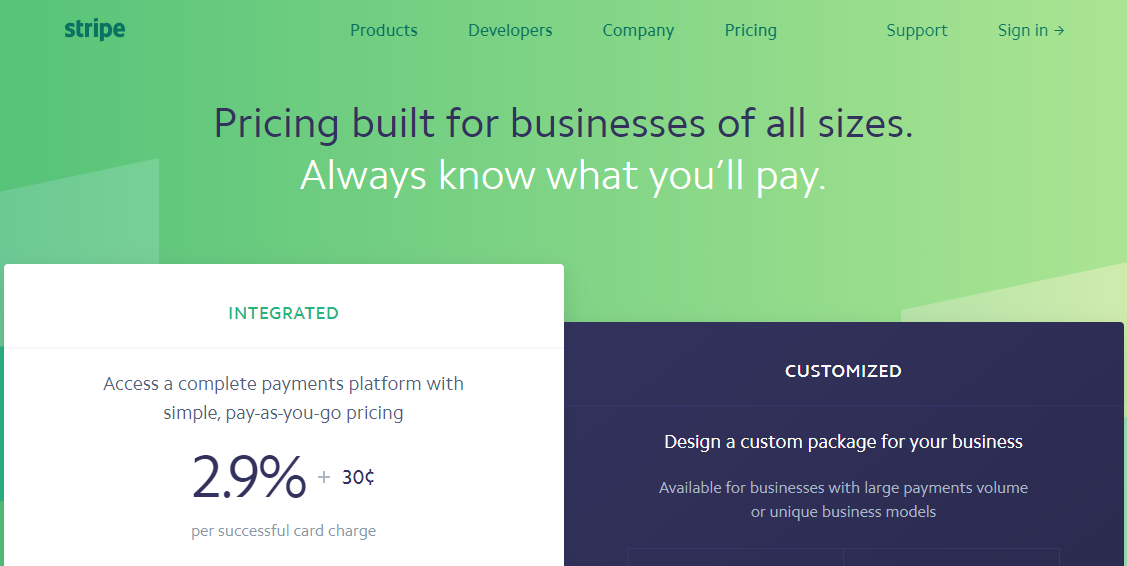 "Medium" does not reveal how much they pay per clap for a published article either anyplace that I could find. With the minimal cost of the Partner Program, I cannot see this being a great deal of income potential.
Exposure with the platform with a "Collection" would be what I would recommend to newcomers to the blogging community getting your content out there for people to see.
Referring them back to your website to gain authority with Google and the other major search engines by increasing traffic to your website.

---
In Conclusion
Just so you know Medium does not take over any copyrights to your content the user who publishes it retains their copyrights. You do have to give a license to Medium in order for them to do their job (i.e. hosting the things you publish to them). You retain ownership of all copyrights and any other intellectual property rights in your User Content.
Coming across "Medium" was a good thing for myself starting out a business based on content-driven material, having an additional source where I can publish articles to bring more traffic to my website is awesome.
Using it as a way to make money is not something that I recommend unless you are doing it for just a side income. I do not feel you are going to be earning a replacement income for life with them.
For those of you who are looking for a way to make a passive online income using your talents then do not hesitate to click the box below "Create Your FREE Account Now" No Credit Card Required and begin building your own online business now.

Hearing from my readers is always appreciated please leave all comments, suggestions, or questions in the space provided below. I answer them usually within 24 hours.
Thank you for stopping by and reading my article.
Best wishes,
Susan