What Is Freedom In Life?
I am sure all of us at one time or another have thought about "What is Freedom in Life?". This question has been posed for many a topic over the years. As I ask myself this question today, I could come up with many answers.
Looking at what freedom stands for in the United States, which is where I live, would be something greater than just the right to act however I choose – it includes for everyone an equal opportunity for life, liberty, and the pursuit of happiness.
Most reasonable people look at freedom to mean more than just being "free to do whatever or say whatever they want". At least here in the land of the "free", we hold much higher expectations of Freedom in Life.
MY ARTICLE IS NOT ABOUT POLITICS SO PLEASE CONTINUE READING!!
THIS MIGHT BE THE ONE THING YOU NEED TO CHANGE YOUR LIFE FOREVER, IT DID MINE 🙂
---
Explanation of Freedom
Before we get into everything that I would like to comment on about Freedom in Life, I would like to point out the real meaning of FREEDOM.
What is the real meaning of freedom? FREEDOM is the "power to act, right to act, speak, or think as one wants without hindrance or restraint. With the absence of subjection to foreign domination or despotic government. Lastly, the state of not being imprisoned or enslaved."
Something is "free" only if it can be changed easily and is not constrained in its present state. A person has the freedom to do things that will not, in theory, or in practice, be prevented by other forces.
Living in the United States all my life I was born into a land or government where "freedom" was prevalent to allow me to live my life fairly pretty much as I want.
I was provided with an education which in turn enabled me to find employment and earn a modest living to survive until the time came for me to retire.
Barely covering the basics of living with what I was earning with Social Security Benefits looking for a way to supplement my income became a frustrating issue.
Due to health conditions finding part-time employment that I was able to do making above minimum wage was not a possibility. I needed to find something that I could do at home and make a substantial living to be free from mounting debt.
My only problem was finding a legitimate way of earning money by working online. I had tried other means of working at home but they did not provide the income I required to live my life the way I wanted to live.
"Shiny Object Syndrome" was something that I had already been through years ago when I had the income to afford to try out all the newest crazy schemes and scams offered on the internet.
Having the experience to know that these "shiny object" get-rich-quick scams or magic push-button systems would never work I began researching for a real way that I could work and earn online.
Knowing I would need to step out of my comfort zone in order to find a way to make money online I still needed to be careful due to my fixed monthly income so I would be able to afford to pay my bills.
We all know that a business does not come "FREE" it is going to cost us overhead to run. With an online business, I knew the overhead would be much cheaper than starting a brick and mortar business that I could not afford.
I was still in a dilemma because I had no clue how to run or what to do for an online business. Although I had heard of "affiliate marketing" in the past I did not even know where to begin.
When I came across a website called "Wealthy Affiliate" it offered a way to begin for "FREE" which I was not too overly confident that this was going to be TRUE!
For lack of better offers that I could find, I decided why not give this a try. Amazed when I entered my email address I was taken to a form where I could enter my profile name and password, shocking right?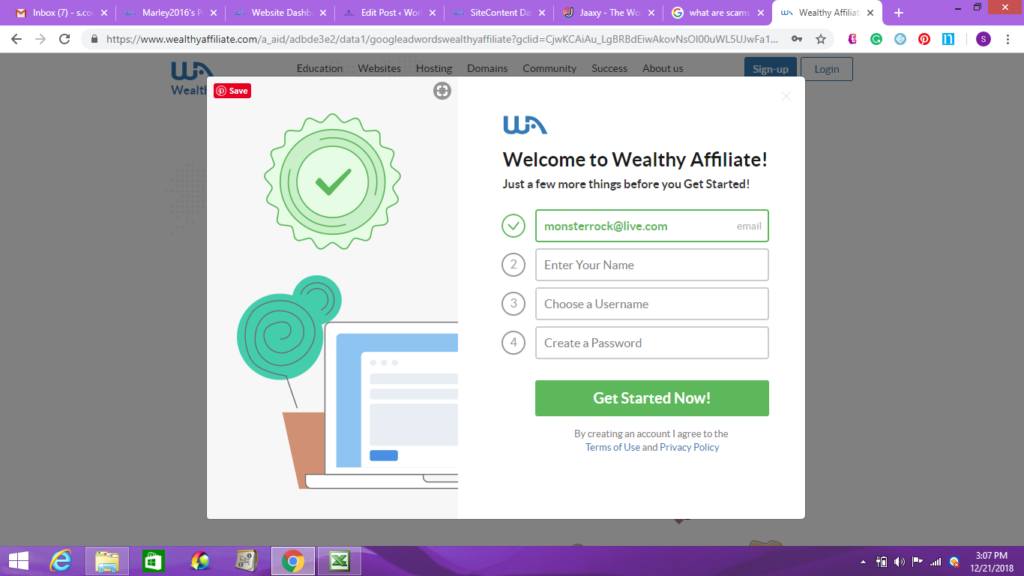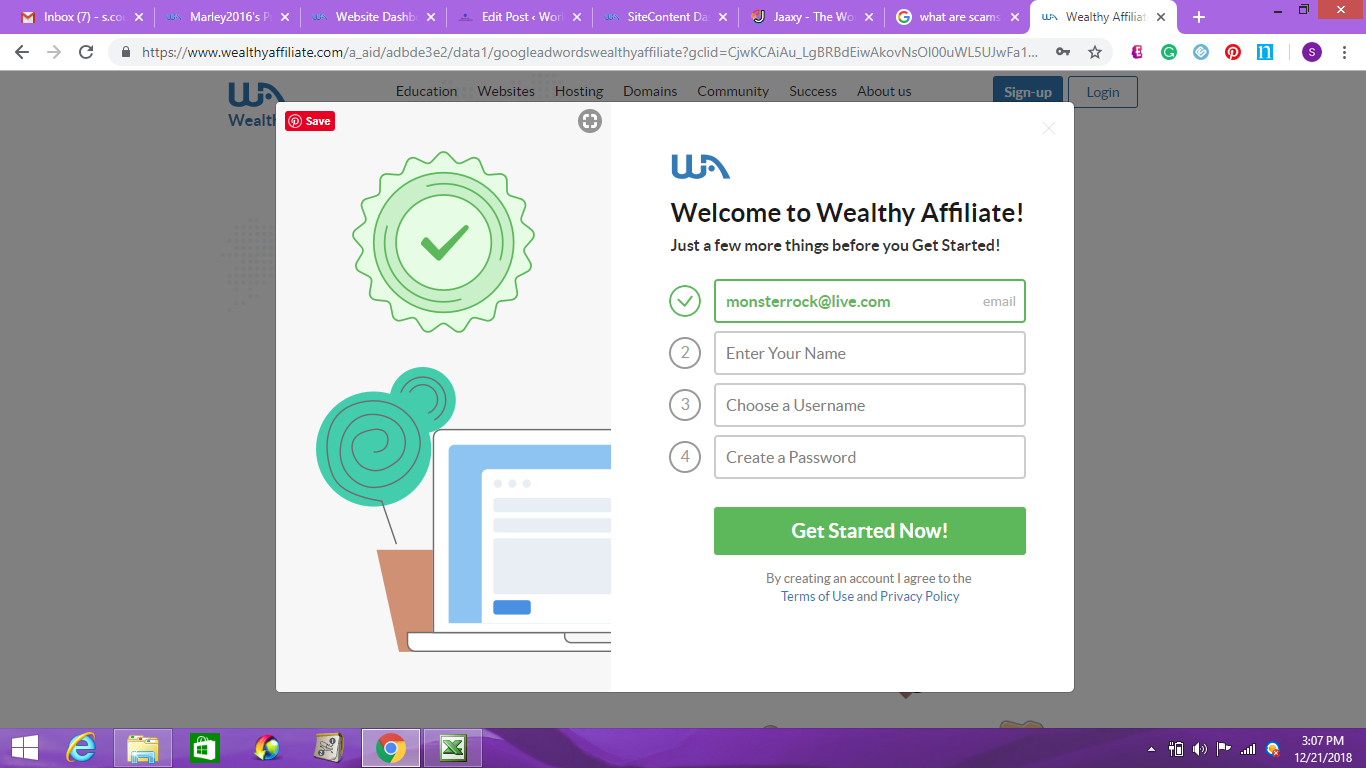 After I completed this form it took me directly to the "Wealthy Affiliate" website to begin the training to learn affiliate marketing with step by step video walkthrough instructions.
Seriously, this was absolutely "100% FREE" you can start an online business with a Free Starter Membership at Wealthy Affiliate talk about awesome. Talk about a way to "Freedom" I finally found the way to make money at home online.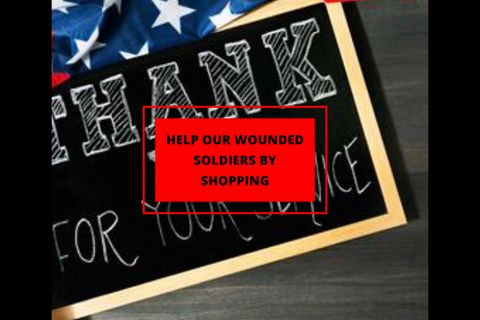 ---
Requirements to Work Online
Here is one of the best points of running an online business. Basic requirements to work online are having a computer or laptop with an internet connection. Starting out that is really all you are going to need.
Whether you are a complete newcomer to working online or have experience Wealthy Affiliate is the best online source for learning how to start and run a business online.
You see when I began my journey to learn affiliate marketing I thought that Wealthy Affiliate was only going to be about teaching me the way to do just that. I was so wrong they teach you so much more about working online and earning.
Are there other online training courses? I will not lie there are a number of online training courses for affiliate marketing, however, I have not found any of them that offer what Wealthy Affiliate does.
I can even name a few of them here for you. Builderall, Hostgator, World Profit Association, Affilorama, Udemy, Affiliate Marketing Revolution, and the list goes on.
The Free Starter Membership gives you the chance to "kick the tires" prior to spending any of your hard-earned money to make sure that the training is right for you.
Let's face it you are going to be stepping out of your comfort zone with only the information I am giving you here in my article about Wealthy Affiliate checking it out prior to commitment for FREE makes sense.
Did your mommy ever tell you "if anything ever seems too good to be true, it probably is" – well the same thing applies to affiliate marketing.
NEVER buy anything that promises you anything or that offers you anything that seems like it solves all of your problems.
If you want to be successful in affiliate marketing – you want a course that covers all the bases and will give you at least enough knowledge so you can make your money back.
Wealthy Affiliate gives you not just the course for making your money back in affiliate marketing but more ways to make money working at home online.

---
Learn to Earn at Wealthy Affiliate
I attend the weekly "Live Events" hosted by our live training coach on Fridays this is included with the Premium Membership along with some other benefits that the Free Starter Membership does not have.
Jay Neill, profile name magistudios, our live training coach teaches all the up-to-date techniques for running our online businesses that keep us making money online for years into the future.
All the "Live Events" are recorded for those who are unable to attend that week and archived so that you can access them again anytime you need a refresher on a certain topic.
Other Premium Members make training courses covering anything that a newcomer might be unfamiliar with to those the most experienced affiliate marketer will find helpful in running their online business.
There is a whole community of like-minded Online Entrepreneurs that you can use to assist you should you require help with either the training or expertise with a specific problem.
Site Support for all the technical help you require is available 24/7/365 and can handle most technical issues within less than five minutes response time. No need to wait for a help desk to get back to you 24 hours later.
Have you ever known of a company that gives you uninhibited access to the owners? Wealthy Affiliate owners, Carson and Kyle, will be more than happy to converse with you as a Premium Member at Wealthy Affiliate.
How can I be so sure of them responding? I have had communications with both of them over the past year more than once they are down to earth gentlemen and willing to help all the members of their community.
I wanted to let you know about the "Live Events" because this is a continuation of the training once you have completed both of the training modules offered.
Meeting the owners I feel of any company online is a bonus, we never really know who is behind a website and being able to actually communicate with these guys is awesome.
Without these men learning to earn online would not be possible at least for me. I am living proof along with many other members of Wealthy Affiliate that this does work!
But rather than me putting the success stories here I would prefer you get your "Free Starter Membership" then once on the inside go check them out for yourself. Anyone can list a success story seeing in on the inside makes it more real.
Joining Wealthy Affiliate with the "Free Starter Membership" myself knowing how skeptical I felt sitting where you are right now makes me want to assure you this is not a scam or scheme, but how?
All I have are the words I am placing here in this article in front of you which are either convincing enough or not. Letting you see the gentlemen who started this company in 2005 along with our live training coach might be some help.
This is the only time I have ever made any money working online myself below is a screenshot of my PayPal account: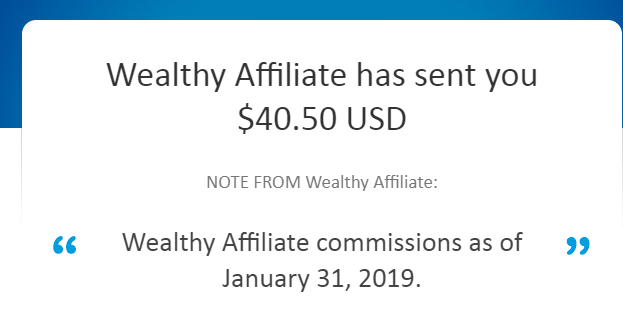 I have heard people say that the only reason any of the members of Wealthy Affiliate promote the community is for the commission.  You can earn as a Free Starter Member at half the commission of a Premium Member.
THIS FOR ME – IS NOT TRUE!
After I found out that the community does work and I can make money working online why would I not share this with others who are in the same position as I once was?
Living paycheck to paycheck is not "Freedom" – there are too many people out there that can benefit by learning affiliate marketing and the other ways to make money working at home online.
If helping just one person by having them join Wealthy Affiliate and learn how to make money online working at home with this article works, then I have accomplished a wonderful goal.
---
In Conclusion
Let me ask you "What is Freedom in Life?" mean to you?
Take some time and really contemplate your answer. Write it down if you want. While you are doing that I would like you to think about answers to a few other questions.
Where do you see yourself in five years? – Are you going to be doing the same thing you are right now?
What would happen if you lost your job tomorrow? – Having a backup plan never hurts.
Are you going to be able to retire when the time comes? – This could be your ticket to early retirement.
Do not get me wrong by working online with your own online business you are not going to be making money overnight, it takes time and work just like a brick and mortar business. Patience is the biggest key to success.
Anyone who has the dedication and commitment to themselves can and will succeed with an online business. Those who are looking for a quick buck are never going to make it, hence the 1% who succeed online and the 99% who quit.
Action is what it takes to make it – you must be willing to take ACTION daily – sitting by hoping and wishing are not going to make you rich. ACTIONS will lead to success – failure is only a learning experience.
Are you now ready to take ACTION? Great click the box below get your 100% Free Starter Membership with No Credit Card Required right now before you chicken out.
I would really appreciate any comments, suggestions, or questions you have for me please leave them in the space provided below. I usually respond within 24 hours.
Thank you for taking the time to read my article today, bookmark my website for future articles and information.
Best wishes to your online success,
Susan