"The Secret of This Pyramid Could Make You Rich"
A Banyan Hill Publishing email addressed to me with this heading. Curious I opened it wondering how one can make this type of claim when almost everyone knows Pyramids are always signs of a scam.
Considering the claim of this being the Secret of a Pyramid making someone rich concerned me thinking it best to see what this email was all about just in case. I report on services and systems which I feel are either legit or scams here.
Interested in the real secret of making money online get started right now today for free with no credit card required. You can click the box below to "Create Your Free Account Now" if you do not want to read my whole article.

---
Banyan Hill Who Are They?
Banyan Hill Publishing was founded in 1998 as an investment publishing company as a subsidiary of Agora Financial. The members of the publishing company write newsletters with recommendations for investing.
They sell these subscriptions from their website which looks more like a regular blog roll website. It is clean, crisp, and easy to navigate.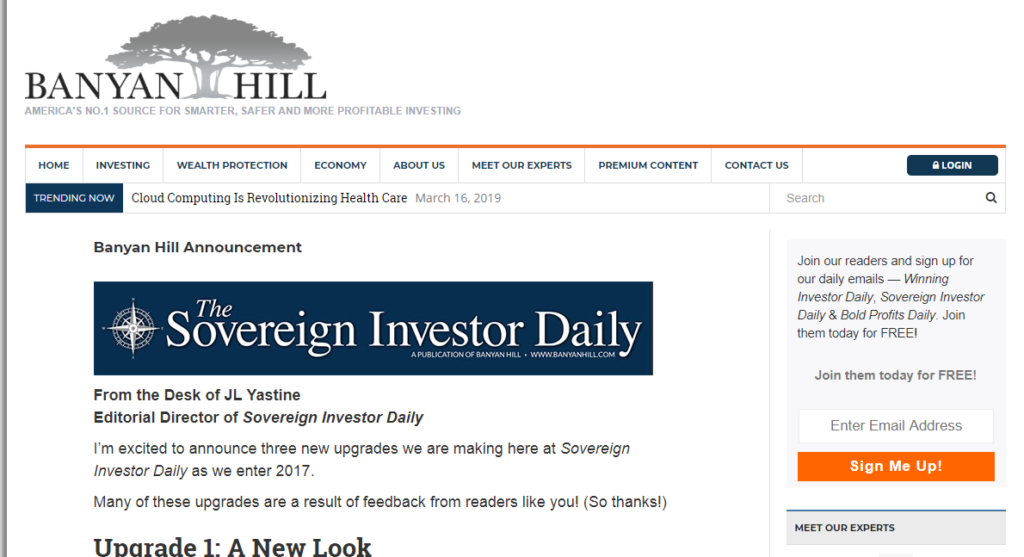 Paul Mampilly
An American investor and former hedge fund manager. He is the founder of the investment newsletter Profits Unlimited. His skills, experience, and knowledge as a former Wall Street insider are used to guide his more than 130,000 subscribers into purchasing stocks that are primed to shoot higher.
Ted Bauman
Came to Banyan Hill Publishing in 2013 and serves as the editor of The Bauman Letter, Plan B Club and Alpha Stock Alert, specializing in asset protection, privacy, international migration issues, and low-risk investment strategies.
He has spent his life helping put people directly in touch with the resources they need to lead a truly sovereign life, free from governmental oversight and corporate greed. During his 25-year career in South Africa, he served in a variety of executive roles in the nonprofit sector, primarily as a fund manager for low-cost housing projects. One effort he helped found, Slum Dwellers International, and has gone on to help over 14 million people in 35 different countries.
Jeff Yastine
The editor of Total Wealth Insider and the co-editor of Insider Profit Trader. He first joined Banyan Hill Publishing as executive editor in 2015, bringing with him more than two decades of experience as a stock market investor and financial journalist at the center of financial world events.
A weekly contributor to the Sovereign Investor Daily, helping investors understand business, economic, and monetary trends, and highlighting the safest, yet most profitable, opportunities to invest in the stock market.
Michael Carr, CMT, CFTe
An American investor, a Chartered Market Technician (CMT) and a contributing editor for Sovereign Investor Daily. He is a long time member of the Market Technicians Association (MTA), as the editor of its newsletter, "Technically Speaking." He is a contributor to various publications related to trading, including the Journal of Technical Analysis, MoneyShow, SFO Magazine and Futures Magazine. The author of two books, Smarter Investing in Any Economy: The Definitive Guide to Relative Strength Investing (2008) and Conquering the Divide: How to Use Economic Indicators to Catch Stock Market Trends (2010).
Matt Badiali
Has a hands-on, go-anywhere, talk-to-everyone approach to investment prospects and research. His work has taken him to Papua New Guinea, Iraq, Hong Kong, Singapore, Haiti, Turkey, Switzerland and many other locations around the world. He has visited countless mines and oil wells the world over, interrogated CEOs about their latest resource prospects and analyzed all manner of geologic data.
Ian King
A cryptocurrency trader and former hedge fund manager, with over two decades of experience trading and analyzing the financial markets. His crypto-market insights have been featured on Fox Business News, Investopedia, Zero Hedge and Seeking Alpha. In addition to his role as a senior analyst at Banyan Hill Publishing, he developed the first crypto investing multimedia product of its kind for Investopedia Academy.
Brian Christopher
The co-editor of Insider Profit Trader, he serves as senior analyst for Total Wealth Insider. He joined Banyan Hill in 2018. He brought with him an impressive background in finance, including experience as a Fortune 100 company executive and a background in bankruptcy consulting.
Having an eye for identifying undervalued companies about to make big moves in the stock market, which he shares weekly with readers in his Sovereign Investor Daily S articles.
Robert E. Bauman
Legal counsel to Banyan Hill Publishing serves on its board of directors and was the founding editor of The Sovereign Society Offshore A-Letter, more than a decade ago. He is the chairman of Freedom Alliance, your one-stop reference point for up-to-date, critical information about protecting your wealth and freeing yourself from unnecessary taxes and government oversight.
Charles Mizrahi
Charles has an uncanny ability to spot ongoing money-making opportunities from a hundred miles away. His 35-year career started as a floor trader at the New York Futures Exchange at the age of 20. Barron's also ranked him as the number one commodity trading adviser. He has managed money for everyone from close family members and business owners to powerhouse investment banks, such as The Goldman Sachs Group, Citigroup and Credit Suisse. He is now using his experience and insight to help his readers steadily grow their wealth while beating the stock market.
Jocelynn Smith
Spent her career immersed in the financial industry. Prior to joining Banyan Hill in December 2014, she acquired her Series 7 and 63 licenses while working for a top-ranked brokerage firm and working more than a decade as a stock market analyst. In the past, she has specialized in options analysis, trading strategies and options education. She is also a New York Times and USA Today best-selling author with more than ten books published.
Joseph Hargett
Hailing from the Greater Cincinnati, Ohio area, Joseph has spent more than a decade specializing in options strategies and stock market analysis. Prior to joining Banyan Hill in January 2016, cutting his teeth in the research department of a well-respected options-based newsletter, and was a regular contributor at both Forbes and InvestorPlace. He has been regularly quoted in a plethora of media outlets, including The Wall Street Journal, The New York Times, Money Show Digest, Reuters, USA Today, MarketWatch and Sentiment Magazine.
Ian Dyer
Ian Dyer is one of the top internal analysts and editors for Banyan Hill Publishing, working from out of our Baltimore office. He graduated from Duquesne University with a degree in Finance and has continued to be involved with the Chartered Financial Analyst (CFA) community since then. As a regular contributor to both Sovereign Investor Daily and Winning Investor Daily, he has utilized these skills to analyze valuable investment recommendations for Banyan Hill's 300,000 readers.
Jessica Cohn
Has spent over half a decade working behind the scenes at Banyan Hill Publishing. As editorial director, she manages a team of about 20 editors, helping to bring Banyan Hill's 700,000 readers the best options for safer, smarter and more profitable investments. She is also a regular contributor to Sovereign Investor Daily, which focuses on growing and protecting your wealth — covering topics such as value investing, asset protection and coming economic trends.
Amber Lancaster
The director of investment research for the Mampilly franchise at Banyan Hill. Prior to this role, she was the senior research manager for Banyan Hill, where she provided in-depth economic research and financial analysis for numerous Banyan Hill publications. She began her career at Bloomberg L.P. as a data analyst and later as a team leader with responsibility for a broad range of research activities, including examination of domestic and Eurobond floating rate notes and dividends on preferred stocks.
Kristen Barrett
Joined Banyan Hill Publishing in 2015 and has cemented her place as managing editor for Matt Badiali. In addition to Matt, she's worked closely with experts Chad Shoop, Anthony Planas, and John Ross.
John Ross
John Ross (aka J.R.) has helped tens of thousands of independent investors navigate the market. He's crafted a method that lets traders protect and grow their money. He refined it over 12 years of studying global macroeconomics, pattern analysis, and investor behavior. His trading style exploits opportunities created by emotions like fear and greed. Beginning in 2006, J.R. led a select group of traders to tremendous gains during gold's bull market. He helped his readers escape the crude oil market before it imploded in 2014. And then, in March 2016, he directed his readers to load up on energy stocks when crude oil bottomed at $30.
Anthony Planas
Joined Banyan Hill in 2017 as a research analyst. A market "outsider," Anthony uses his science background to create an objective view of investments. This approach allows him to overcome the emotional biases that plague the average investor. A biogeographer by training, he designed statistical models to predict fish migration patterns.
Jay Goldberg
Jay joined Banyan Hill in 2017 as the head editor for out of our daily publications. Since then, he's worked hard behind the scenes to bring the most compelling financial advice to Banyan Hill's 700,000 readers. Jay now manages Bold Profits Daily, which details the investments driven to new heights by today's leading technology and other megatrends.
Nick Tate
Nick is the senior editorial manager for Bold Profits Daily, Profits Unlimited and Paul Mampilly's other premium trading publications. As a best-selling author, a seasoned journalist and TV commentator specializing in health care, finance and biotech, Nick are all about big ideas and innovations — always keeping his followers informed on the next big thing.
Chad Shoop, CMT
Chad is out of our in-house income and investment research expert. He earned two bachelor's degrees from the University of North Carolina at Greensboro in finance and economics. In addition to these achievements, he is a Chartered Market Technician (CMT). Fewer than 5,000 people around the world have earned this designation.
This is a highlight of some personnel from Banyan Hill Publishing right from their website. So exactly how do they make a profit with the website?
---
Banyan Hill What They Do?
All the people who work at Banyan Hill Publishing put out free newsletters with plenty of information, however, to get to the real investment information you must pay to receive the updates from each of the authors.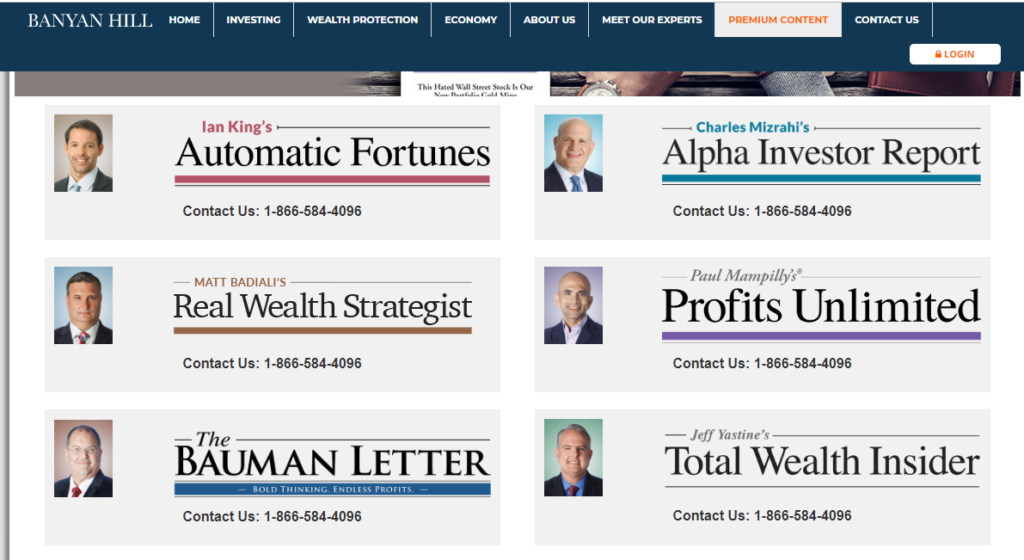 In other words, what the website actually would be considered a running blog roll. Authors submit articles to the website containing valuable information to the readers but not enough to let you determine where to invest.
If you are looking for a way to make money online this is not what you are looking for. Now if you are looking for a way to invest in the stock market or other investments then subscribing to Banyan Hill authors newsletters might be for you.
The Banyan Hill Publishing is a subsidiary of Agora, Inc. which is a Baltimore, Maryland-based network for over thirty companies in the publishing, information services, and real estate industries. Agora was founded in 1978, in the Mount Vernon neighborhood of Baltimore.
Looking for information on Banyan Hill Publishing with the BBB, I found 69 complaints which seem that they all were resolved in time but not without people having to fight for their refunds.
---
Banyan Hill Publishing Scam?
It is my opinion that Banyan Hill Publishing is NOT a scam, however, they are not a company to use to make money online for the person looking to build an online business.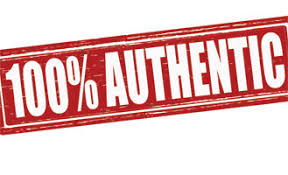 This company is a publishing company making a profit from letting people know what to invest in on a large scale, not for the minimum or unlearned investor.
Want a real way to begin to make money online not spending thousands? Do not have thousands to lose in the stock market or other investment options?
Then I suggest you use my #1 recommendation to make money online starting for FREE to make sure it is what is right for you prior to investing any money at all.
Realize to make money online you will need to invest time, work, patience, commitment, dedication, and yes there is going to be a money investment required as in any business.
The best part of this of joining this community is you get to try things out prior to joining. Please check out the FREE options you will receive below when you sign up for your Starter Membership today!

---
Starter Membership FREE
For starters, you will get 20 Free Lessons which will include Level 1 of the Online Entrepreneur Certification and Level 1 of the Affiliate Boot Camp Training.
Included with these are two (2) free websites that you can build on the WordPress Platform one of the world's most widely used website builders available on the internet.
Selection of twelve (12) free WordPress Themes to choose from to build your online business giving you customizable options for whatever niche interests you.
What good is a website without hosting on the internet? This is also included with the Free Starter Membership on the Amazon c3.large (faster) servers.
Available to you for the first seven days is Live Chat 24/7 making it easy for you to get answers to any questions in real time from the more experienced members of the community.
There are two (2) Classrooms that you can join to ask questions from the experts of the community or find answers to previous questions asked by Starters.
One on One Coaching is provided for the first seven days during the Free Starter Membership but remain available to those who decide to join as a Premium Member when the trial period is over.
Jaaxy Lite is a keyword research tool that most members use and you will get thirty (30) free searches with the free membership, unlimited searches are available for the Premium Members.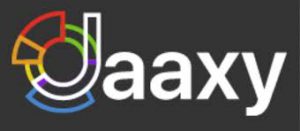 With the Starter Membership, you will keep the 20 Free Lessons, 2 Free Websites, Free Hosting, and 2 Classrooms as long as you remain active on your websites. Should they go dormant for 30 days or more then they will be taken down.
Premium Membership is highly recommended giving you access to all the benefits offered in the community, but knowing what all these are within the first seven days gives you the knowledge if this is going to be right for you.
---
In Closing
Like I stated Banyan Hill Publishing is not a scam, but it is not a way to make money working from home or anywhere in the world where you have an internet connection.
If this is what interests you then take the #1 Recommendation that I am offering you today joining the only community where you can check everything out prior to making any investment of your hard-earned income.
Just know that this is not a get-rich-quick push-button magic scam that I am asking you to become involved with. There are no up sales ever the membership includes all with one exception which is your own domain name a yearly cost of $15.99 at the most.
Want the real secret of making money online then you have found it just click the box below "Create Your Free Account Now" and get started right now!

Have any comments, suggestions, or questions would love to hear from you, please leave them in the space provided below. I answer all of these usually within 24 hours.
Thank you for taking the time to read my article today.
Best wishes and to your future success,
Susan