Want To Start Your Own Home Business?
How to start your own home business?  I think the first thing that people always want when they think of how to start their own work from home business is fast money.
They want the easy push button quick way to success that is advertised all over the television, YouTube, internet, anywhere the money grabbing fake rip off artists can put their ads to get your hard-earned cash.
Please do not take this the wrong way I was in the same mindset as everyone else "Well, seriously $37.00 is really not a lot of money?" so why not send for this instant access to make at least $1,000.00 overnight while I sleep! Only to send in that $37.00 to find out they send you a website already set up but how do you use it?
They do not give you any other information so now you are stuck with a website that supposedly funnels money into your account automatically every day hour after hour right?  WRONG!
How do I know this I tried it and lost my $37.00 because I figured hey I should know what to do here right. So instead of asking you to send me money, I am going to send you the information to help you find the right business to work from home.  FREE!
---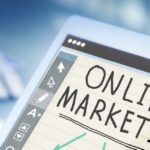 This is the first Work at Home Business I would like to give you a bit of information on; it is my work at home business model and honestly, I could not be happier.
With this type of business, you can pretty much work when you want and where you want there are no products to stock or ship everything is done from people order from the accounts you set up to be affiliates for.
And you have some very big names to choose from here: Amazon, Wal-Mart, Best Buy, K-Mart, and the list goes on. Now you're asking how do I get started with this type of work at home business well, for now, I am just listing the ones that I find best to chose from I will get into all the specifics later in detail.
---
Blogging Website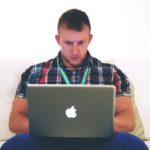 Blogging has become very big today; you can start your very own blog and write about things that you have a great passion for. Just for an example: crafting, weddings, cooking, remodeling, car repairs, etc.
A Blog can contain information reviewing whatever topic interests you and to add money-making capabilities to your blog you can sell products or have an affiliate site to sell products from Amazon or even your own crafting products.

---
Your Own Store Website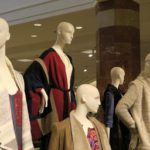 If you have the time and space possibly you want to run your very own store selling your own products. You can set up a store website of your very own and promote all the products you have to offer with descriptions of each one of them.
Now from what I understand this is a time-consuming Work from Home Business because you are looking at stocking the products plus you are then responsible for shipping and handling them all, returns, refunds, complaints, etc.
Not saying that this is not a very profitable business adventure just not for me.

---
Product Review Website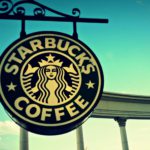 Product Review Websites are a very profitable way to set up a Work at Home Business, but the best way to give a product review is to make sure you are using the particular product and give honest and reliable information concerning the product.
People will always look up reviews on major purchases before they decide where they are going to spend a large amount of cash looking for the best deal for their investment.
So if this is something that interests you by trying out new things why not turn it into your new business adventure and start writing reviews and getting them out there where people can read them and then join the retailers as affiliates and make a commission when someone buys their product from your website.
---
Informational Websites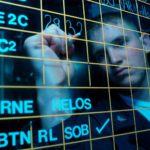 These types of websites can be for things that you have experience with an example: weight loss, basketball, football, golf, etc.
With this business website, you can teach people how you have come to gain the skills required to be better or the best that you can be doing things. A weight loss website can be set up showing how you are able to attain the goals you set for yourself and help others do the same giving them a support system to fall back on.
Basketball or any sport could give tips on skills that you have learned to play these games to help people up theirs and become outstanding players. With these websites monetizing them is just as easy with equipment and referrals to places that will pay a commission to you if people use their services.
---
Working at Home NO More 9 to 5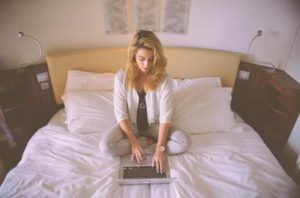 The business opportunities listed above are not any push button quick method of working from home and putting $1,000.00's in your bank account overnight but if you are willing to do the work you can make a nice lucrative living from the internet without ever leaving the comfort of your home.
Once your websites are up and running you will need to update them and add content. Knowing your websites are not something that you just do once and forget about them either.
But with doing the initial work which takes time and effort on your part the rest becomes easier as time goes on.

---
In Closing
Building a website is not difficult. Having someone teaching you and showing you what to do step by step with video instructions could not be easier.  Training within the community I am talking about is the best you are going to find anywhere.
Now you are wondering how much all this is going to cost you right?  What if I told you that you can start right now and it is FREE?
Would you be interested?  I know skeptical is the best you can do, no problem, because all you need to do is hit the little box below and be taken to the "Create Your Free Account Now" page – oh, did I mention No Credit Card Required?

Go ahead give it a try – what do you have to lose a couple of minutes of your time?
Look I can understand if you did not click on the box, but I would still love to hear the answers to my questions you can leave those along with any comments, suggestions, or questions you have in the space provided below.
Thank you so much for taking the time to read my article today please come back anytime.  As a matter of fact, why not bookmark the website so you know where you can find more information about "Starting Your Own Online Business"?
Best wishes,
Susan