How To Earn Money Online By Typing?
Why these jobs are not as profitable as one would think!
It IS possible to earn money online doing typing jobs for others just a few that I can think of off the top of my head is Fiver, Freelancer, Indeed, and Upwork.com.
What you need to realize is you are only going to get paid if you write well enough for the person ordering an article. You need to know that the article is meeting all the standards this person requires.
Depending on who you are writing an article for this might include research because you are not familiar with the information which needs to be included in the article.
Beginners learning to write content for other people are not going to be compensated at a rate that they can replace a full-time income with immediately.
You will not get paid if the article is not what that person is looking for another thing to remember is who is going to get the credit for the article.
---
Why Work For Others?
I have a question that you need to ask yourself and really think about your answer. If you are going to take the time to write an article to make only a couple of bucks why not write content for yourself and build an online business of your own?
Seriously think about this for a minute affiliate marketers when they start bringing in the bigger money they outsource much of their writing to freelance writers.
This saves them time and money because they tell them what they want in the content and only pay for writers that are good enough to meet their standards.
You can actually write your own articles place them on your own online business website not getting paid just once from that one article but many times over with affiliate marketing.
Depending on the niche (a topic that interests you) a single page on a website can earn you income for years to come over and over again.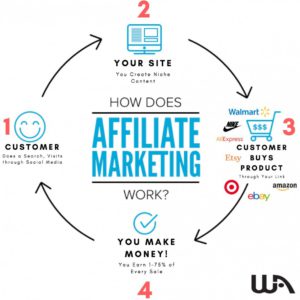 But there is a drawback to this you need to find the proper training and learn all the proper skills for building your own online business.
This takes time and most people do not have the patience to want to work for a couple of years building their online business without seeing any results immediately.
Humans are programmed from birth to seek instant gratification for everything we do. Building an online business can take from 6 months to 2 years depending on the niche, competition, time, consistency of articles you place on the website.
The major search engines Google, Bing, and Yahoo have not a clue when a new website is started whether or not you are going to be providing high-quality content for their searchers.
Learning the process to have search engines recognize you as a serious website owner takes time. Want to learn even more keep reading the rest of this article it will explain what skills you need to learn to accomplish these goals.

---
What You Learn For Free?
Actually, some of the Premium Members of Wealthy Affiliate supplement their incomes by writing articles for other website owners. This provides them with an income to pay their membership while they are waiting for their sites to mature.
Getting a little ahead of myself here though what you are able to do is join Wealthy Affiliate 100% Free with No Credit Card Required. You can begin the training "kick the tires" as they say prior to taking the Premium Membership.
Free Starter Members will receive the following:
Level 1 of the Online Entrepreneur Certification consisting of 10 Lessons
Level 1 in the Affiliate Boot Camp Training another 10 Lessons
Beginners Training Course
2 Free Websites on the siterubix.com subdomain
Website Backup Daily
Free Hosting for Both Websites
Personal Affiliate Blog
Video Walk-Throughs
30 Keyword Searches on Jaaxy Lite
2 Training Classrooms
One-on-One Coaching (first seven days only)
Live Chat 24/7 (first seven days only)
Note, the last two items listed are available to the Free Starter Members for only the first seven days of their membership, you do have these seven days to decide if the Premium upgrade is right for you.
Taking the Premium Membership during the first seven days of the Free Starter Membership comes with a bonus where you get your first month of Premium for only $19.00 what an unbelievable deal!
Shall we take a look at what is available with the FREE Training? Below are the 10 Lessons for the Level 1 of the Online Entrepreneur Certification each lesson is a step by step video showing you exactly what and how to do each task.
Carson and Kyle the owners of Wealthy Affiliate have taken their time to make sure this is the simplest and easiest training to follow so anyone who wishes to own an online business is able to accomplish their dreams.
They have been working online way before they started the company back in 2005 and continue to add more to the community each and every year.
During these lessons you will begin to build your website using the siterubix.com subdomain for absolutely FREE choosing from On a free domain from the screenshot below:
You will need to select a domain name (URL) for your website along with the title for your website. Remember you can always change your title at a later date but once you have selected a domain name that is final.
Most people might get a little panicked right about now thinking about building a website. No worries this is simple thanks to today's technology there is no longer any complicated codes or things like that to remember.
In reality, because Wealthy Affiliate uses WordPress Website Builder for building out your website you can pick from 12 Free WordPress Themes. These are easily customized to fit any niche you have chosen to make your business about.
Now, this might seem like you have just done a ton of work but really it is all complete in a few minutes. So what are you going to be doing next?
Every website needs certain information included due to regulations required for each country. In order to make sure you are compliant in your country if you are not familiar check with your local Chamber of Commerce of what is required.
For where I live I must include a Privacy Policy, Affiliate Disclosure, and an About Me page for each and every website I build.
The only piece of content I need to write is the about me page which will include a few private details about myself and then exactly why I have created my website. Helping others is something that means a great deal to me so I let people know this.
You are going to be learning about SEO (Search Engine Optimization) to prepare your website and content so the major search engines will be able to locate your website and content for indexing and ranking.
Keyword Research is a huge part of learning about how to get your content indexed and ranked on the major search engines. Jaaxy Lite is provided to the Premium Members for life FREE and to Starter Members you have 30 free searches.
I have found that doing keyword research can be addicting when looking for content to write for on my website. It is fun and I can literally spend hours searching Jaxxy Lite for just the right keyword to use.
Jaaxy is available with upgraded versions, however, until you become an established business online the free version works well for all your needs.
During the first seven days of the Free Starter Membership, the Live Chat 24/7 feature is invaluable for any questions you have concerning the community or if you get stuck in the training.
I recommend to all the Starter Members that I have referred to Wealthy Affiliate to jump in and make good use of this feature never stay stuck on any of the lessons.
If I am not available for you to ask for help then there is a whole community of experienced members there to help you day or night live in real time.
As your One-on-One Coach for the first seven days of the Starter Membership, I take this very seriously and will be right there to help you any way I can from the moment you sign up.
With all the benefits of the Premium Membership available for you to read and check out once you are on the inside of the community, I have no doubts that you will be jumping into the upgrade prior to your seven days being over.
You are not going to find the extensive training that is provided inside this community anywhere else for such an absolutely ridiculous low cost. Overhead for an online business is less than the price of a cup of coffee a day pocket change really.
After you have completed the Level 1 of the Online Entrepreneur Certification you can move onto the Level 1 in the Affiliate Boot Camp Training consisting of the 10 Lessons below:
Each of these lessons is on video showing you step by step what and how to do everything with the training more geared toward the promotion of Wealthy Affiliate as your final goal once all the levels would be complete.
Everything that is mentioned here with the exception of the One-on-One Coaching and the Live Chat 24/7 are yours to keep as long you remain active in the community working on your websites. A dormant period of 30 days or more causes the website you have built to be removed from the free hosting.  These are good for 6 months for you to work to see this is right for you.  Free Hosting Included.
---
How to Generate a Passive Income?
Exactly how can one generate a passive income from a website? There are more than 50 ways to monetize a business website online, but the easiest is with affiliate marketing.
You do not need a product or service of your own and with affiliate programs offering commissions up to 75% this can become a highly profitable business to get into.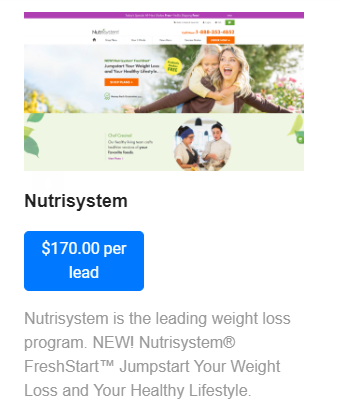 What you need to figure is the actual ROI when you finally begin to see the results of the content you have produced. Adding the affiliate links to your website is easy and once the traffic begins it continues to grow.
But you need to keep adding content on a consistent basis so that your rankings continue to go up. Wish I had a nickel for every time one of the experienced members would tell me "Content is King" this is the absolute truth of building a website.
Doing research I look at the other websites that are ranking on the major search engines for keywords that I am going to use on my own websites.
By taking the time to check their websites I know if my own content can outrank them. Producing keyword rich high-quality content with better details and more information will bring more visitors to my own website.
More visitors is what the major search engines are interested in when it comes to your website. Knowing what other website owners in the same niche as you are providing for their consumers and you supply better and more will rank you higher.
It would be fantastic if every article we wrote would end up on the first page in the first position on all the major search engines but let's be realistic that is asking way too much.
Getting just one or two of your articles in this position is enough to help the other articles noticed and that is what you need to strive to accomplish.
A little information about the Premium Membership that I would like to add here is you are going to be able to host 50 websites for FREE with Wealthy Affiliate.
Taking a look at doing Local SEO for small local companies in your area is another way to supplement your monthly income by building and maintaining websites for them.
This can actually turn into a highly profitable side business for those of you willing to do the leg work to find yourself customers in your area.

---
In Conclusion
Still interested in doing those typing jobs for others?  Then please apply to the ones I have listed at the beginning of this article.
But if you are more interested in dedicating 2 to 3 hours a day to building your own online business, enabling you to earn a passive income for years to come then joining Wealthy Affiliate is where you need to be.
Click the box below "Create Your Free Account Now" there is No Credit Card Required and you are never under any obligation to upgrade ever.

Knowing that building an online business will take time it is not a get-rich-quick push-button scam like all those other offers that you see out there. It is much better to be typing content for yourself rather than others making pennies over dollars.
Once you get to the inside of the community please stop over and introduce yourself my profile is Marley2016.
I do appreciate hearing from my readers in the form of comments, suggestions, or if you have any questions please leave them in the space provided below. I answer these usually within 24 hours.
Thank you for taking the time to read my article today hope it provides you with another option of a way to earn money online instead of working for others.
Best wishes to your online success,
Susan
.